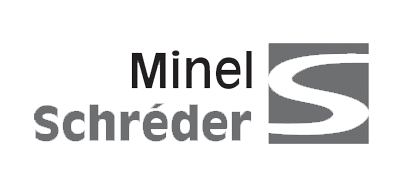 BEL-ELEKTRO Ltd. is a company that has contracts and technical cooperation with manufacturers "Minel-Schreder" Serbia. It is the company listed as reliable partner with a high safety rating in the business.
Minel-Schreder, as the leading manufacturer of such lighting, offers a wide range of cooperation possibilities not only in terms of marketing but also production and is practical reality on a daily basis.
"MINEL-SCHREDER" , Serbia is a member of Schréder Group, Belgium
Schréder is the global identity of over 35 intensely local companies. They create practical, sustainable and beautiful lighting solutions.
> URBAN LIGHTING
These solutions perfectly fit into the urban landscape and have a unique combination of excellent photometric performances and attractive designs to add up a pleasant atmosphere.
> PUBLIC LIGHTING
These solutions are designed to provide significant energy savings and, at the same time, safe conditions for road users.
> FLOOD LIGHTING
This includes everything from the illumination of large areas and outdoor sports fields to the decorative illumination of monuments and facades.
> TUNNEL LIGHTING
Tunnel lighting must be impeccable in specific environmental conditions that involve large amounts of dust and moisture and significant temperature variations.
> INDUSTRIAL LIGHTING AND SPECIAL APPLICATIONS
Industrial lamps have been carefully designed to provide optimal visual comfort in demanding conditions of industrial production. We also have extensive experience in special lighting and offer good quality lighting of railway and metro stations, gas stations and underground garages.